Southwest Dallas Property Management
Let Us Manage Your Southwest Dallas Rental Property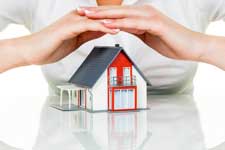 We offer a full range of property management services tailored to you as an investor, homeowner, or landlord. We have an extensive portfolio of single family homes, townhouses, condos, and apartments in the Southwest Dallas area.
Why Should You Use Premier Properties Realtors?
Property Presentation
We present your property to the largest available rental market.
We are always aware of the current market conditions. This allows us to rent your property at its highest value.
Our computer system enables us to maintain an exhaustive list of all the features that make your property desirable and special.
We minimize your rent loss by advertising a vacant property daily until it is rented.
We use a broad range of advertising media, including signs, MLS, newspaper classifieds and our webpage.
We are members of the local board, NARPM (National Association of Residential Property Managers), WCR (Women's Council of Realtors), Chamber of Commerce and we work closely with all local realtors. All vacant listings are shared with each of these contacts.
Inquire About Our Services
Tenant Screening

We lease only to qualified, responsible tenants.
We are experienced in judging credit worthiness.
We do a thorough credit and reference check before the lease is signed. This includes checking history with the credit bureau, verifying employment, and checking all appropriate references including past landlords.
We take time with each new tenant to explain the benefits and responsibilities of leasing a home from us.
We provide you with protection through the use of proper lease agreements, deposit forms, late notices, and other legal documents.
We take fair, appropriate security and pet deposits.

Property Protection

We provide qualified, reasonably priced personnel who will get the job done right.
Premier Properties keeps abreast of all key lock law changes.
We are maintenance experts. Since we deal this this daily, we know what repairs should cost and how long they should take to complete.
Maintenance work is controlled and supervised. Because of the large volume of work we give local firms, we have the necessary recourse to correct poor performance.
We help avoid costly repairs through routine preventative maintenance inspections.
We protect value of your investments by maintaining your property at current neighborhood standards.

Accounting Services

We do all the bookkeeping chores for you. Our computer system keeps complete, accurate records of every income and expense that affects your property.
Our convenience monthly statements provide you with a full, itemized record of all transactions.
Our end of the year statements simplifies the job of tax preparation, for you and your accountant.
Because we are computerized, we can meet your individual needs, including budgeting, itemized summaries for tax preparation, and other unique services.

Investment Assistance

We keep abreast of current market conditions and active investors at all times.
Selling to your current tenant frequently reduces our cost of the sale. These savings can be passed on to you. In addition, the sale required repair work requested by a current tenant is kept to a minimum.

Rent Collection

All rent is due on the 1st of each month and is considered late if received after the 4th of the month. Late notices are sent on the 5th and removal proceedings are initiated if the tenant does not make immediate arrangements for rent payment. Late rents are subject to late fees and penalties.

Management Fees

Our monthly management fee is payable when the rent payment is received. It is automatically deducted from your account at the time the rent payment is posted. However, since one of our jobs is keeping your property occupied, we will not take our management fee as long as your property remains vacant.

Leasing

We want good tenants just as much as you do. We pride ourselves on the quality of tenants we are able to attract. Our extensive tenant screening and lease procedures help to ensure this.
Southwest Dallas Area Information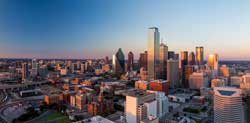 South Dallas, a distinct neighborhood southeast of Downtown, lays claim to the Cedars, an eclectic artist hotbed, and Fair Park, home of the annual State Fair of Texas, held in late September and through mid-October. Southwest of Downtown lies Oak Cliff, a hilly area that has undergone gentrification in recent years, in neighborhoods such as the Bishop Arts District. Oak Cliff was a township founded in the mid-1800s and annexed in 1903 by the city of Dallas. Today, most of the area's northern residents are Hispanic. The ghost town of La Reunion once occupied the northern tip of Oak Cliff. South Oak Cliff has a population that is a mixture of African American, Hispanic, and Native American.
South Side Dallas is currently a popular location for nightly entertainment at the NYLO rooftop patio and lounge, The Cedars Social, and the famous country bar Gilley's. The neighbourhood has undergone extensive development and community integration. What was once an area characterized by high rates of poverty and crime is now one of the most attractive social and living destinations in the city. Source From Wikipedia
Areas We Serve
Cedar Hill
Dallas
Desoto
Duncanville
Midlothian
Red Oak
Waxahachie